Name
Maureen Legac
Phone
941-773-0668
Mobile
941-773-0668
Fax
941-556-0550
Pager
Toll Free Phone
Address
8210 Lakewood Ranch Blvd
City
Lakewood Ranch, FL 34202
Country
US
Alternate Website
www.Sarasota-Florida-4Sale.com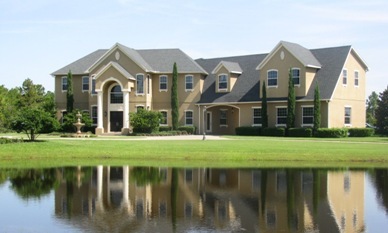 A home is not a home because of its room dimensions or the color of the walls. It is about how you feel when you walk through the front door. About the nightly sunsets you watch from your own back porch. It is the way you can feel completely relaxed just by pulling in the driveway.
It is the place you find solace and the place you invite friends. It is the one place where you can just be yourself. It is where you go to rejuvenate. It is the memories of the life you have built or the promise of the life still unfolding. It is an extension of yourself.
Finding your home is about more than real estate. It is about your life and your dreams.
Different by design
Keller Williams Realty takes a different approach to real estate, one that is built on personal touches, win-win deals and positive results.

As a Keller Williams realtor, I utilize the latest technologies, market research and business strategies to exceed your expectations. More importantly, I listen and that means I find solutions that are tailored to you.
I expect that you will be so completely satisfied with your home purchase or the sale of your existing home that I will become your realtor for life!
How can I help?
Thanks for starting your real estate search with me. This website is full of information for you whether you are looking to buy or sell.
After you have had the chance to review this information, contact me so I can tell you more about how I can help.
I appreciate the opportunity to earn your business and the business of those friends and family that you refer to me!
A Little About Maureen
I have been a resident in the state of Florida since I was 13 years old. I have lived both here in the Sarasota, Bradenton and Lakewood Ranch areas and the rest in Fort Lauderdale. Originally from Long Island, NY, I spent 13 years living outside Chicago where my husband Mark and I married. Together we have 2 children, Kendall and Matt, who are college students here in Florida. I am a member of The Manatee Association of Realtors, The Florida Association of Realtors, and The National Association of Realtors. When not working with clients, you will find me in the classroom either sharpening my skills or sharing Technology with the othe KW Agents.

Besides being a Realtor, I am a Keller Williams University Approved Trainer, a Market Center Technology Coordinator, an eEdge Ambassador and a support staff member for the Keller Williams North Florida Region.

Over the years, I supported my community as a substitute teacher, school volunteer, Girl Scout Leader, Cub Scout Den Mother and church volunteer. Before becoming involved in real estate, I worked in the printing industry developing and installing computer systems and controls in newspapers all over North America including The Washington Post, The New York Times, The Chicago Tribune and The Toronto Sun, just to name a few.

I enjoy travel, cooking, good wine and music, as well as walking with the family's two Golden Retrievers, Skye and Red.

My attention to detail and organizational skills are essential parts of every one of my real estate transactions. Nothing is missed! In depth market analysis, effective pricing and home showing strategies, direct mail and internet exposure, and intimate area knowledge… all contribute to my success in achieving fewer days on the market and high satisfaction ratings from my clients.