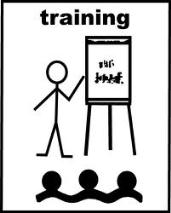 Tech Training Options

Are you Tech Savvy and looking for a few pointers on handling your own Keller Williams websites? The training options are for those that understand Technology but need just a few pointers on some of the tools available to the Keller Williams agents. We offer individual and small group training. We can:

Teach you how to

Update your own websites

Manage your Dot Loop system

Maintain your eEdge Drip Campaigns

Use your Realtor.com Showcase membership

Blog effectively

Brand your listings using KWLS

Get your Profile to 100%

Add custom Pages

Create Property Flyers

Create Custom Listing and Buyer Presentations

Setup Social Media channels

Contact Maureen Legac now for a private consultation and an estimate for custom tech services!